We're Getting Mutants in the MCU - The Loop
Play Sound
"Mr. and Mrs. Dursley of number four, Privet Drive, were proud to say that they were perfectly normal, thank you very much."
***NOTE*** Version updated to 1.16.3. Please disregard version number in images and use 1.16.3 instead.
Video Guide
Text Guide
Setting Up Minecraft
Witchcraft & Wizardry is currently only compatible with Minecraft: Java Edition version 1.16.3 (previously 1.13.2). This is an older version, and requires special steps to install. First, download and install the most recent version of Minecraft: Java Edition from the official Minecraft website.
https://www.minecraft.net/en-us/get-minecraft
If you require Java, you can find it at
https://java.com/en/download/manual.jsp:
After installation, start Minecraft to access the Minecraft Launcher. You can use this to download the older version, Minecraft 1.16.3. First, click Installations.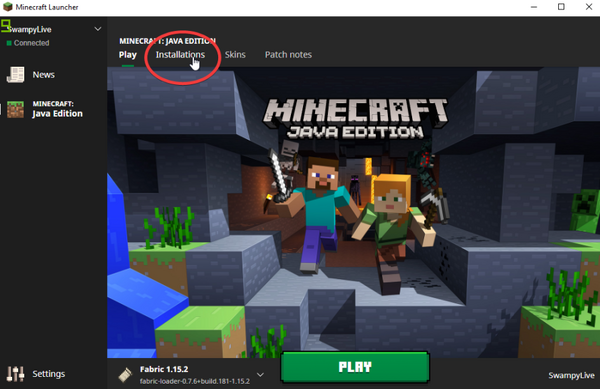 Then press "New..."


Give the installation a name you will remember later, such as "Witchcraft & Wizardry." Using the drop-down menu marked "VERSION," change the setting from the current version of Minecraft to Minecraft version 1.16.3.


Finally, press "Create."
Installing OptiFine (Optional)
OptiFine is a modification for Minecraft that will allow you to fine-tune key settings to help the map run faster or at a higher quality. If you choose to install OptiFine, you will need to install the version that matches the required version of Minecraft (1.16.3). That version can be found at this link:
http://optifine.net/adloadx?f=OptiFine_1.16.3_HD_U_G5.jar
To install OptiFine, you may need to instruct your computer to open the .JAR file with Java. In Windows, right click, select "Open with," and then select "Java(TM) Platform SE binary."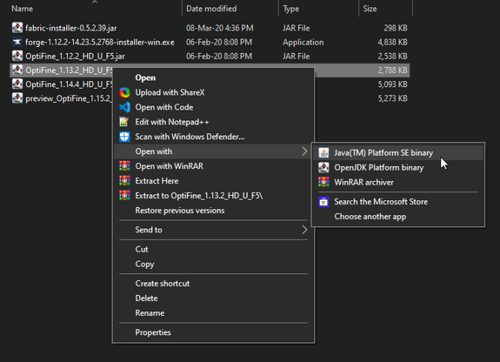 Install OptiFine. The installer should find your Minecraft installation folder automatically. If not, see the image below or the Troubleshooting section to learn where to find your folder.
Instructions are same for all versions of OptiFine, ignore version in image below.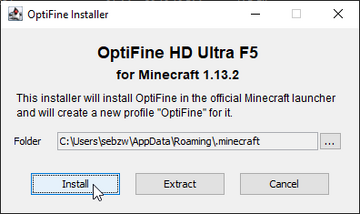 The installation is now complete. OptiFine will create a new installation in your Minecraft Launcher, which you may want to rename.

Download the Map
First, download the map from Gumroad, here:
You may choose to download either the Windows installer, which includes both the Normal and Lite versions of the map and will make the rest of the process easier (blue, below), or to manually install the map (red, below). If you wish to donate, please do so using the form in the sidebar (green, below).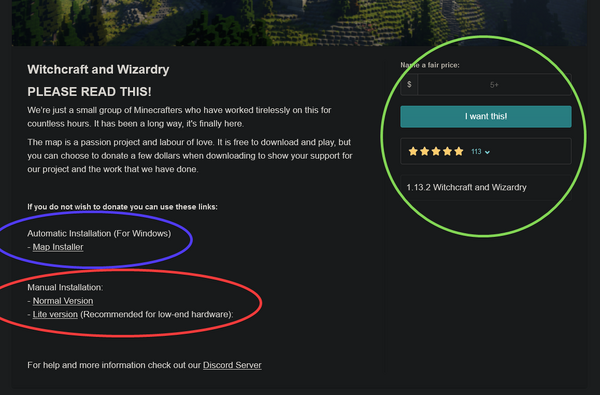 Installer
The Witchcraft & Wizardry installer is the easiest way to install the map, though it is currently only available for Windows. It will walk you through the process of the installation automatically, with the exception of installing OptiFine (see above).

Manual
After downloading your preferred version of the map, place it in your .minecraft/saves folder. If you do not know where to find your .minecraft folder, see the Troubleshooting page. Make sure the folder you are using is the folder that contains key files, like level.dat, and that it is not a folder within a folder. For additional assistance, search online for "Minecraft custom maps," or use this article by HowToGeek.
https://www.howtogeek.com/school/htg-guide-to-minecraft/lesson13/

Running the Map
After booting the Minecraft Launcher, you can select your map in one of two ways. You can select your installation from the drop-down menu in the bottom-left, or you can use the Installations menu. Select either your Minecraft 1.16.3 installation, or your OptiFine 1.16.3 installation.


After the game begins, select "Singleplayer." A list of maps will appear. Select "Witchcraft & Wizardry."
As part of the game's opening sequence, the game will recommend a number of settings in the game's Options menu. Follow this process as instructed.
Keybindings
If you've modified your keybindings, the keyboard hints displayed in your game will be wrong. For those who like modifying the keyboard controls, this is what you need to know:
Fd
| Game Key | Use | Original Map |
| --- | --- | --- |
| F | Continue | Drop selected item |
| | | |
| | | |
Running a Server (Multiplayer)
Running a server is a complicated topic. For full details, see:
https://minecraft.gamepedia.com/Tutorials/Setting_up_a_server
Remember that you can download the server JAR by navigating to the 1.16.3 profile in the launcher and clicking the Server button (see below).
Also don't forget to enable command blocks and flight.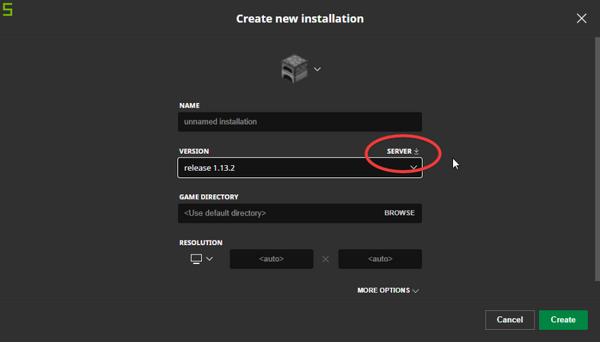 Troubleshooting
If you encounter additional problems during installation, see the Troubleshooting page.